Dr. Bobbi Jones is a proud Distributor of USANA Nutritional Supplements and Health Care Products. Her own health journey began over 25 years ago, when at the age of 19, cancer cells began appearing in routine laboratory tests. A healthier lifestyle, including the highest quality supplements, has been her path ever since.
She has spent the last 25 years researching the highest quality, most bioavailable vitamins, minerals, and nutritional supplements for herself and her patients. For over a decade now, her test results have come back cancer-free! Dr. Jones also has the genetic connective tissue disorder, Ehlers Danlos Syndrome, which is destructive to joints, muscles, nerves, ligaments, and some organs, including the valves of the heart. USANA supplements are literally saving her life… She is excited to be sharing them, now, with you.
Your Personalized Supplement and Nutrition Prescription Plan is based on your family history, your genetic factors, your current state of health, and your bloodwork. Discussing and discovering what your risk factors are, Dr. Jones creates a simple, yet powerful, daily supplement routine that will aid in the protection and longevity of your cells. Healthy Cells = Healthy You = Total Wellness = Best Life Lived!
All supplements are NOT created equally! Some are toxically produced, containing harmful additives, fillers, binders, artificial ingredients, and hidden sweeteners. With USANA, you can be confident you are putting the purest and highest quality supplements in your body.
Why USANA?… 
Science: Scientific research is at the heart of every product they offer. Founded by Dr. Myron Wentz, M.D. who learned that cells can go decades without degeneration when protected by proper nutrition and supplemental vitamins and minerals. As a Doctor herself, science in supplements is highly important to Dr. Jones. A product must be thoroughly researched, scientifically developed, and studied in double blind studies. USANA's raw materials are tested nearly 1000 times for purity, quality, safety, strength, composition, and absorption. Here a list of some of our research partners.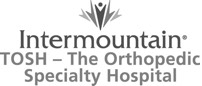 Innovative Technology: 
USANA InCelligence Technology® is an advanced approach to nutrition and personalized health products. Your cells are smart. They're constantly communicating with each other and with their environment, where nutrients are waiting to be absorbed. This natural process is called cell signaling.  USANA supplements communicate directly with your cells, ensuring optimal absorption and utilization by your body, avoiding wasteful, and expensive, elimination of the product by your detox systems. This also helps protect the longevity of healthy cellular function which helps protect you against chronic, debilitating disease.
"This whole area of cell signaling is the next chapter of nutrition."
-Dr. Rob Sinnott, USANA Chief Scientific Officer
*Watch this video to understand how InCelligence Technology® uses cell signaling to optimize your body's use of your nutrients (16 mins)
Integrity: USANA stands behind its products, winning various awards in supplement research, quality, manufacturing, and sourcing. Only using the highest quality raw materials, and organic when possible, these products have consistently been rated #1 Platinum internationally in the annual science-based Guide to Nutritional Supplements, an independent research publication dedicated to discovering and rating the most commonly used supplements in the world. 
The only supplement trusted by over 4500 professional athletes for safety, purity, and efficacy… The official supplement of the Olympics and the Spartan Race… Partnered with The True Health Foundation which provides food and necessities to children all over the world… USANA is simply the only nutritional supplement company Dr. Jones trusts for her own health needs, the health of her loved ones, and the health of her patients. She invites you to begin your journey to total wellness with USANA… 
*Watch this video to learn more about why Usana is simply the best nutritional company in the world. (11 mins)
Book Your 1st Nutrition Visit with Dr. Jones to discuss your affordable Personalized Supplement and Nutrition Prescription Plan: click here
Browse and shop products: click here